A Little About Me
...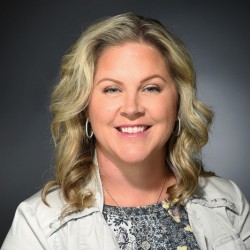 I am a full time proactive Real Estate broker, assisting clients buy & sell real estate since the year 2000. I take great pride in the fact I was born & raised in Menifee Valley and I am very familiar with the surrounding areas; Murrieta, Temecula, Menifee, Lake Elsinore, Wildomar, & Hemet. I sell approximately 4 homes per month. I enjoy working with both buyers and sellers.

As a listing agent,my extensive marketing plan gives a homeowner the opportunity to get the maximum value for his/her property, in the shortest amount of time, & at their terms. I am experienced in listing and successfully getting approvals for short sale listings & preforclosures. For buyers, I help negotiate the best possible deal & search until we find the perfect property. Nothing satisfies me more than seeing the smiles that come with a successful sale for the purchase of a lifetime.

If you're interested in buying or selling a home, I'm here to help! Thanks again for choosing Raejean Belsaguy as your Murrieta, Temecula, Menifee, Sun City, Wildomar, Lake Elsinore, Hemet, Perris, and San Jacinto REAL ESTATE RESOURCE.